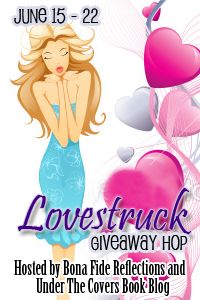 Love-struck: (adjective) having a passionate or overwhelming feeling of love; smitten.
Welcome to the LOVESTRUCK GIVEAWAY HOP!
There are plenty of great authors that I admire and constantly talk about but today I chose a new and upcoming urban fantasy author that has made me really love this genre...who is it you ask? Her name is Jenn Bennett and the series is The Arcadia Bell series. It's filled with non-stop action, magic, mischief and characters you will fall in love with! This is one of my new fave authors but don't take my word for it...here's a little more to get you interested...



ARCADIA BELL ~ BOOK 1 : KINDLING THE MOON
Meet Arcadia Bell: bartender, renegade magician, fugitive from the law. . .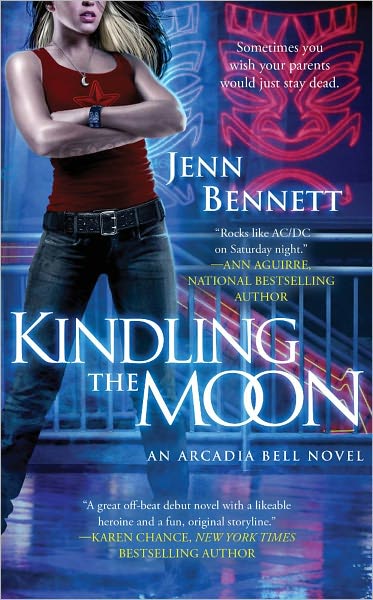 B
eing the spawn of two infamous occultists (and alleged murderers) isn't easy, but freewheeling magician Arcadia "Cady" Bell knows how to make the best of a crummy situation. After hiding out for seven years, she's carved an incognito niche for herself slinging drinks at the demon-friendly Tambuku Tiki Lounge.
But she receives an ultimatum when unexpected surveillance footage of her notorious parents surfaces: either prove their innocence or surrender herself. Unfortunately, the only witness to the crimes was an elusive Æthyric demon, and Cady has no idea how to find it. She teams up with Lon Butler, an enigmatic demonologist with a special talent for sex magick and an arcane library of priceless stolen grimoires. Their research soon escalates into a storm of conflict as Cady faces off against a powerful occult society that operates way outside the law. And if she can't clear her family name soon, she'll be forced to sacrifice her own life.
Read an excerpt here:
Kindling the Moon first chapter
ARCADIA BELL ~ BOOK 2: SUMMONING THE NIGHT
MAGICAL TRICKS. DEMONIC TREATS.
A
fter narrowly escaping her fate as a sacrificial scapegoat, Arcadia Bell is back to normal. Or at least as ordinary as life can be for a renegade magician and owner of a tiki bar that caters to Earthbound demons. She's gearing up for the busiest day of the year—Halloween—when a vengeful kidnapper paralyzes the community. The influential head of the local Hellfire Club taps Cady to track down the fiendish bogeyman, and now that she's dating red-hot Lon Butler, the club's wayward son, she can hardly say no.
Cady and Lon untangle a gruesome thirty-year trail of clues that points to danger for the club members' children. But locating the person behind the terror will require some metaphysical help from Cady's loyal bar patrons as well as her potent new Moonchild powers—and she'd better figure it out before the final victim disappears and her own darkest secret becomes her biggest enemy.
Read an excerpt here:
SUMMONING THE NIGHT FIRST CHAPTER
One lucky winner will win their choice of Kindling the Moon or Summoning the Night (Open Internationally).
Check out the rest of the fabulous blogs participating: