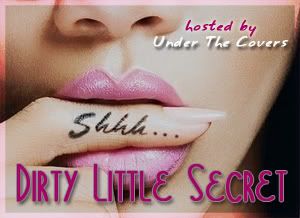 Dirty Little Secret is a weekly meme hosted by the wonderful girls over at
Under the Covers
. It's a great way to get to know other bloggers and our readers more intimately by asking them a question hoping to reveal their dirty little secrets!
To participate in this meme all you need to do is:
Be a follower of Under the Covers.
Create a post in your blog taking the meme image and copy instructions.
Answer the question proposed.
Add your link to the Mr. Linky in the Dirty Little Secret post @Under the Covers.
Non-bloggers: We want to hear from you as well!!! Let us know your answer in the comments!
We hope you join us and let us know your
Dirty Little Secrets
!
This week's question:
"Christmas is over. Santa has left the building. We now have 2012 to look forward to! What new release are you looking forward to in the new year?"
My answer:
1. Lover Reborn by J.R. Ward


2. A Perfect Blood by Kim Harrison
3. Lothaire by Kresley Cole
4. Eventide by Elle Jasper
5. Summoning the Night by Jenn Bennett
Those are my top anticipated picks for 2012...what are yours? I'd love to know!