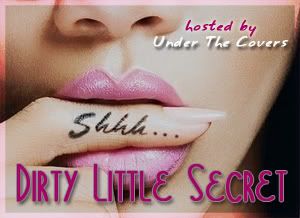 Dirty Little Secret is a weekly meme hosted by the wonderful girls over at
Under the Covers
. It's a great way to get to know other bloggers and our readers more intimately by asking them a question hoping to reveal their dirty little secrets!
To participate in this meme all you need to do is:
Be a follower of Under the Covers.
Create a post in your blog taking the meme image and copy instructions.
Answer the question proposed.
Add your link to the Mr. Linky in the Dirty Little Secret post @Under the Covers.
Non-bloggers: We want to hear from you as well!!! Let us know your answer in the comments!
We hope you join us and let us know your
Dirty Little Secrets
!
This week's question:

"Who is the villain you love to hate?"
My answer:
I'm going to go with the demon Al (Algaliarept) in the Hollows series by Kim Harrison. He's selfish, deceiving, conniving, and sometimes even seductive, all the qualities of a true villain. Al seems to appear whenever Rachel Morgan needs some help, but his help always comes at a dark price. I must confess that even though I know he's pretty evil the naughty girl inside me likes him just a little for being a bad boy! Don't judge me!
That's my dirty little secret...what's yours? I'd love to know!