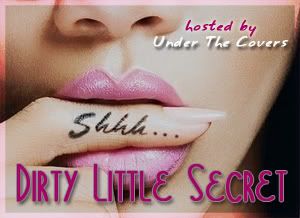 Dirty Little Secret is a new weekly meme hosted by the wonderful girls over at
Under the Covers
. It's a great way to get to know other bloggers and our readers more intimately by asking them a question hoping to reveal their dirty little secrets!
To participate in this meme all you need to do is:
Be a follower of Under the Covers.
Create a post in your blog taking the meme image and copy instructions.
Answer the question proposed.
Add your link to the Mr. Linky in the Dirty Little Secret post @Under the Covers.
Non-bloggers: We want to hear from you as well!!! Let us know your answer in the comments!
We hope you join us and let us know your
Dirty Little Secrets
!
This week's question:


"Tell us who is in your harem of deliciously sexy book heroes...
"
Wow this is a great question. My harem, in no particular order, consists of:
1. Vishous from BDB
2. Rehvenge from BDB
3. Barrons from Fever
4. Wraith from Demonica
5. Con from Demonica
6. Raphael from Guild Hunter
7. Vlad from Night Huntress
8. Lachlain from IAD
9. Elijah from Nightwalkers
10. Maddox from LOTU
I think I have a great mix of vampires, werewolves, angels and demons here to keep me warm at night!!
Who's in your harem? I'd love to know!